For those who love a themed table, spring and summer certainly open up a multitude of possibilities for the set table. Vibrant colors, natural materials and flowers are a sure presence in productions that refer to the mild spring temperatures, the hot summer and of course, the beaches.

If you are thinking of setting a beach style table to receive your guests we have some tips that make all the difference and help to make the environment as close as possible to the coastal climate.


The color blue of the sea
When the subject is beach, sun and summer, the color blue cannot be left out. Use and abuse of blue tones on the tableware, cups, American game or napkin. But beware, choose some pieces to have the blue tones and balance the rest of the production with more neutral or complementary tones, natural materials and various textures.

The maritime elements also make all the difference in a beach themed set. The sailor's knots, anchors, ropes, fish, starfish, and shells refer directly to the beach. These symbols can be in prints, as decorative objects or even in the decoration of the dishes.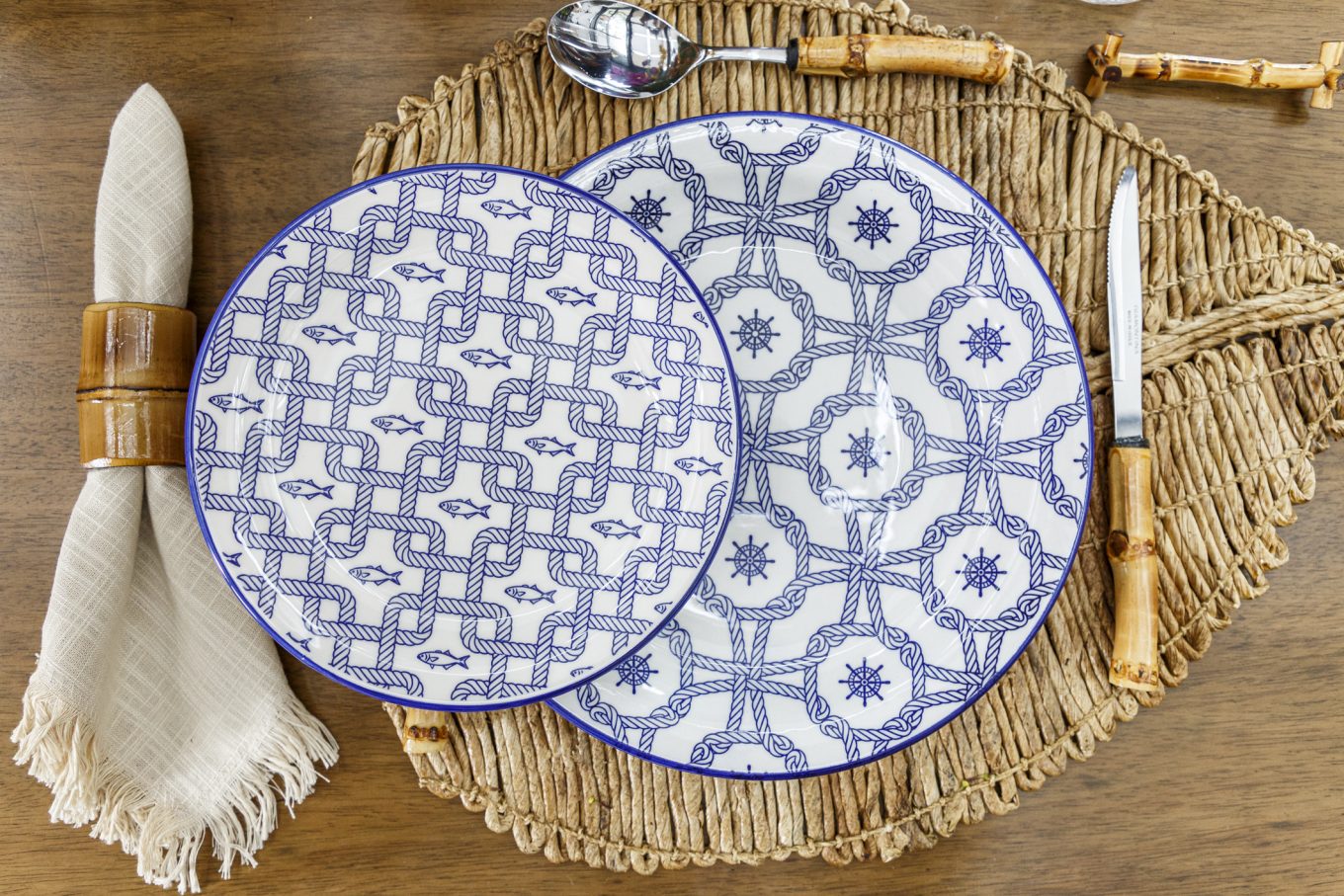 The Floreal Nautical set was chosen for this production, mixing blue and white tones with maritime elements.
The turn of natural materials
In a blue and white color palette, straw and linen bring lightness and balance the tones of the production. These rustic materials complement the charm of the set table and are perfect to be used on the American set and on the napkin as we used in this proposal. These more rustic materials remind us of the simple and light life on the beach. Another asset that certainly brings a special touch to the table are the wooden-handled cutlery.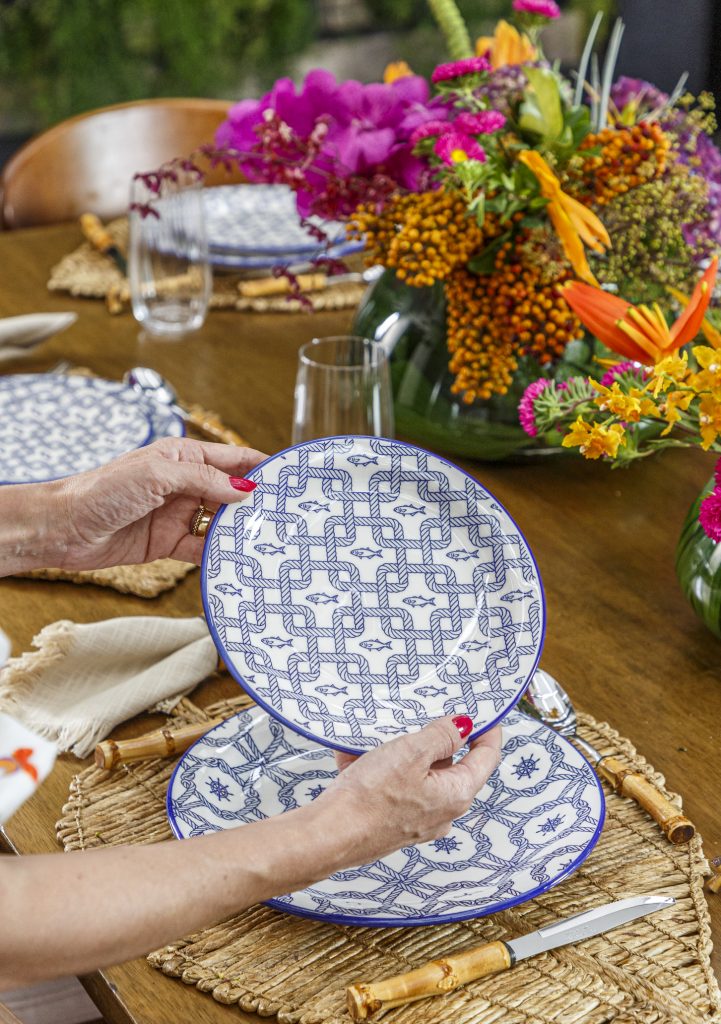 Finally, be sure to decorate your table with natural flowers. Here the multicolored flower arrangement brought joy and a focal point to the production. The colors yellow, purple and orange were chosen in the flowers to complement the more neutral combination of straw with blue and white.