What could be tastier than an outdoor table to receive family and friends for a delicious lunch? If it is on a sunny summer day, even better! So, come see the details of this casual and cheerful decoration, which has pieces of natural materials, daisy-printed dishes and even a decoration for the drinks. All designed especially for you!

To delimit the dining area, we placed a low wooden and glass table - which is normally used as a coffee table in the living room - on a round natural fiber rug. Next, we lay out the cushions on which the guests will sit. A small round table, positioned to the side, leaves the drinks within reach.

Come see the other details!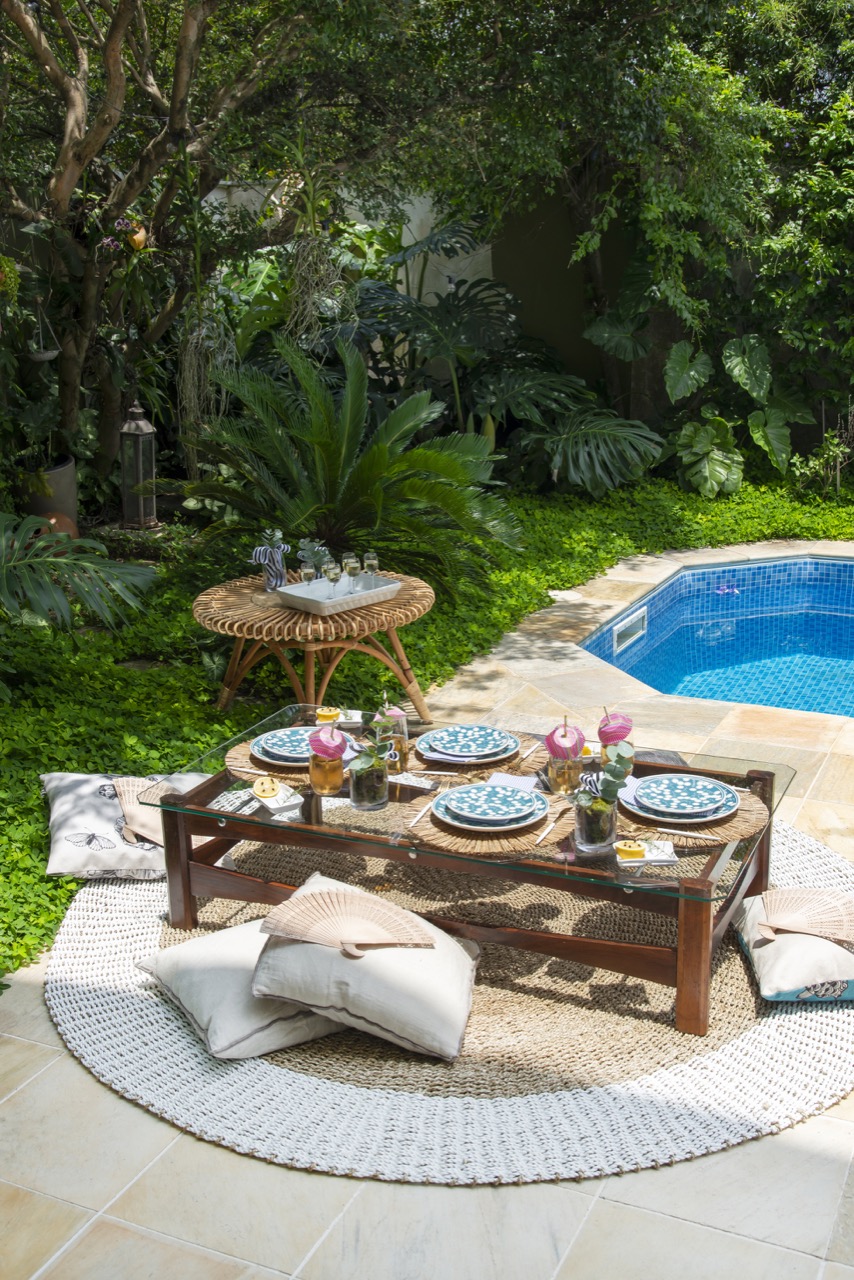 Natural materials reign supreme at the outdoor table. They appear in the rug and the side table. And also in the placemats and wooden fans.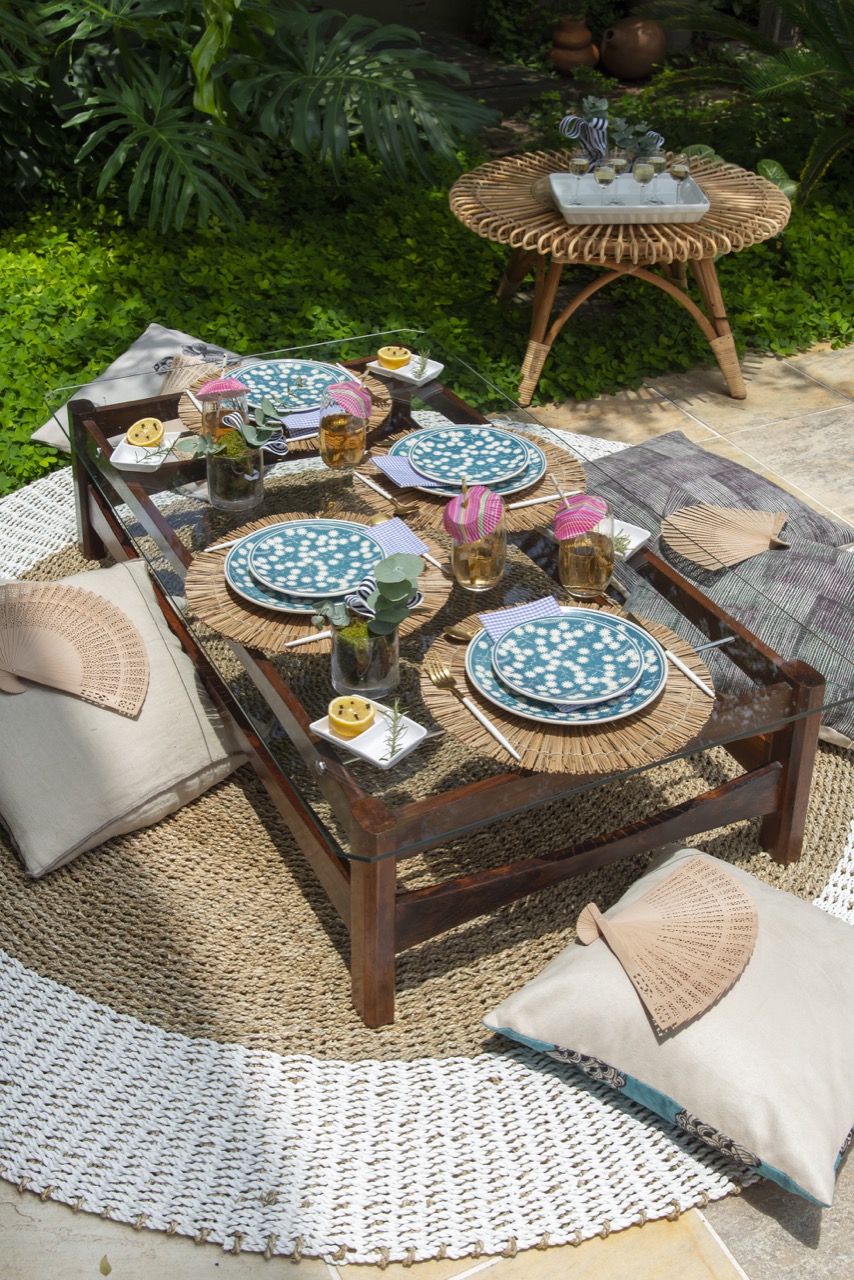 Notice that there are wooden fans over each cushion, so that guests can refresh themselves with great charm.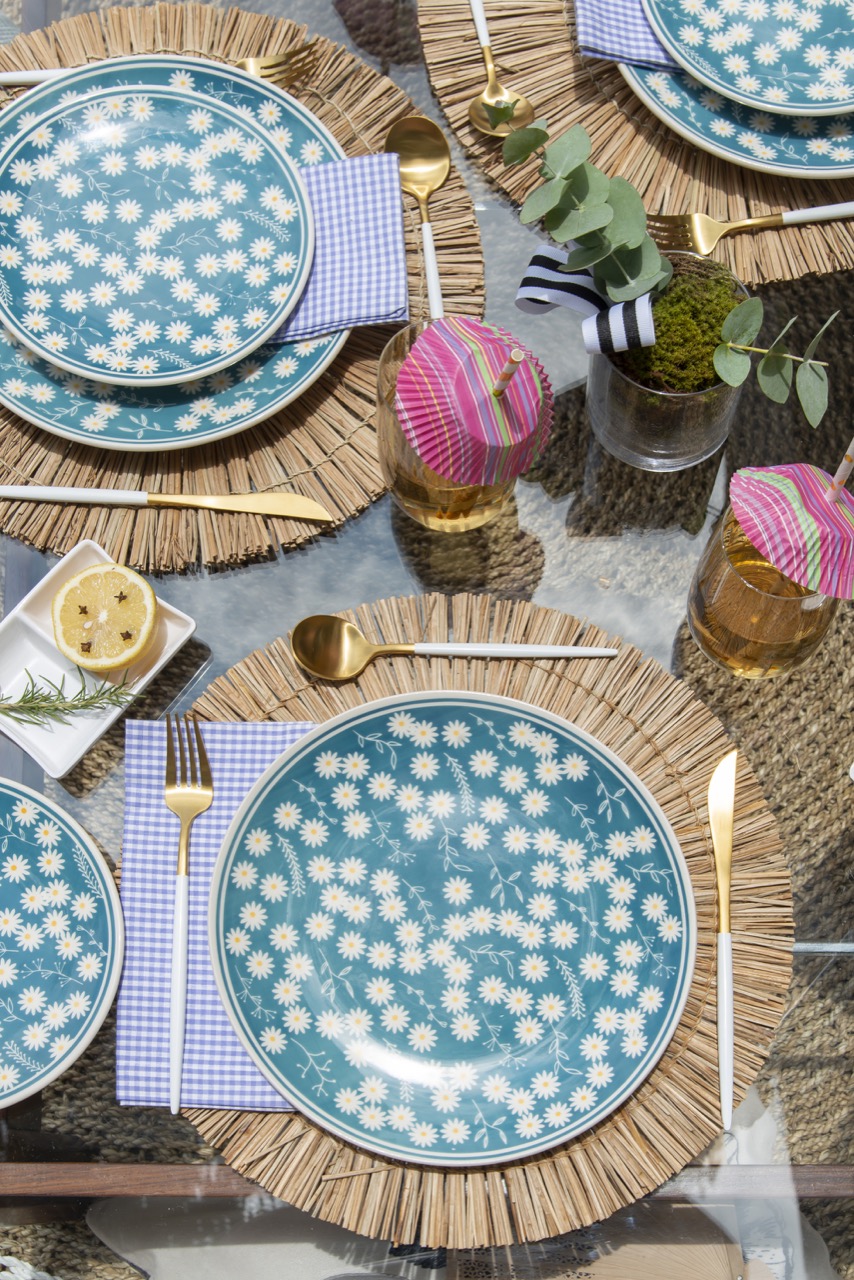 Sprinkled with daisies, the dishes of the Unni Daisy collection make the table happy and festive. The cutlery, with its elegant and clean design, is from the Catarina line. All from Oxford.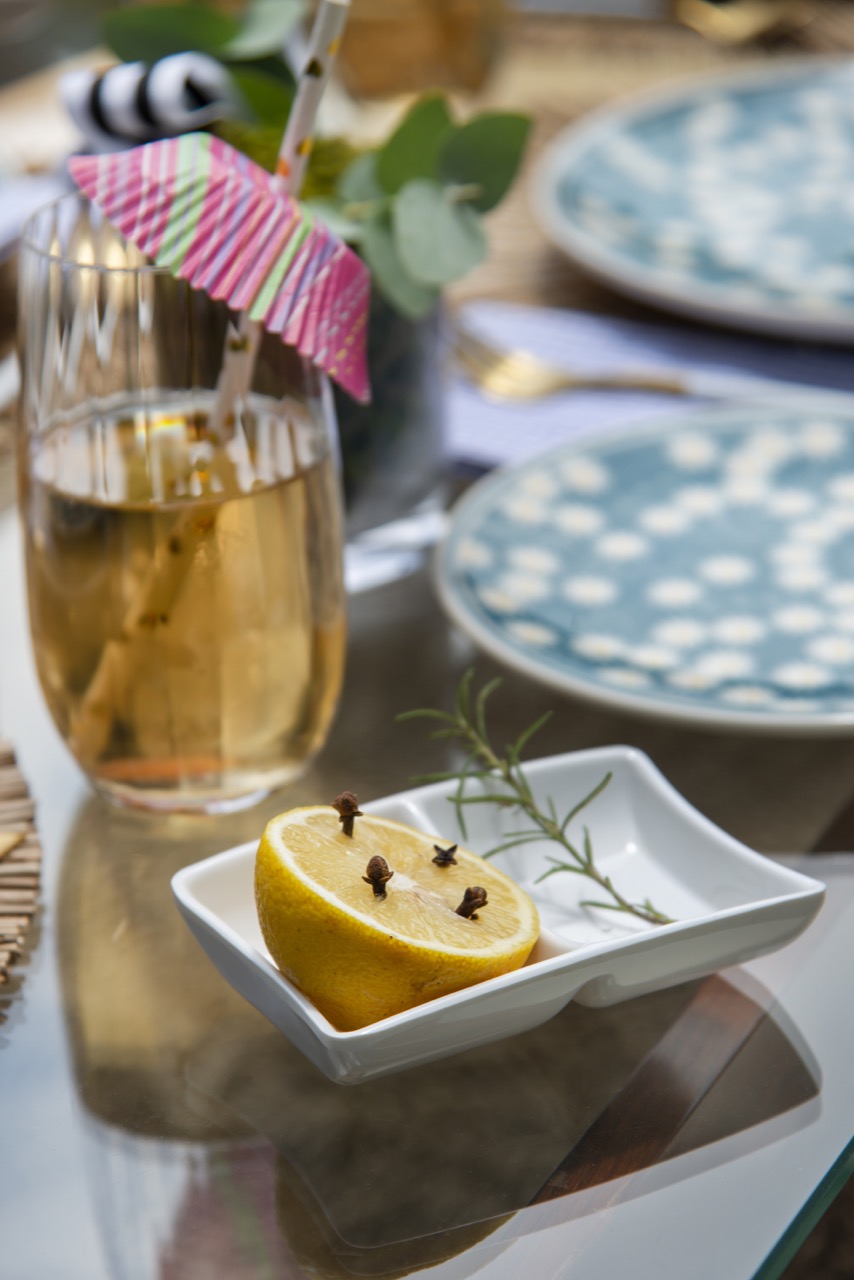 Here, you see two great tricks to use at an outdoor table! Spread small bowls with halved lemons, spiked with cloves. The aroma will scare the flies away. And to prevent any pesky insects from swimming in your drinks, just make these drink decorations out of cupcake tins and straws.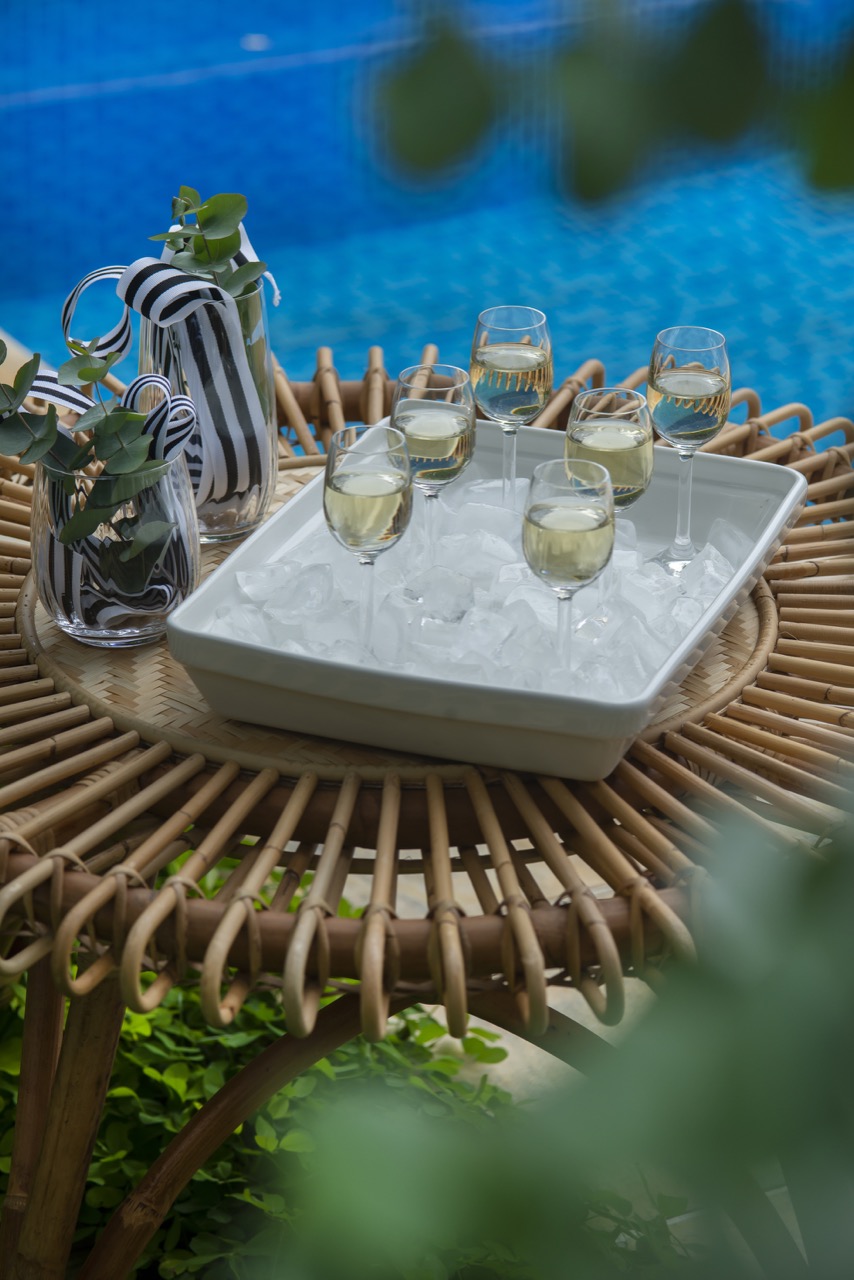 To ensure that the white wine is kept chilled, and also to innovate in the presentation, serve the drink in glasses inside a platter with ice. To the side, place eucalyptus branches and striped ribbons inside crystal glasses. The Chardonnay glasses and the Touch line glasses are all made of crystal, by Oxford. 
On the lunch table, distribute small arrangements made with a handful of moss, eucalyptus branches, and a piece of ribbon, inside on-the-rocks glasses.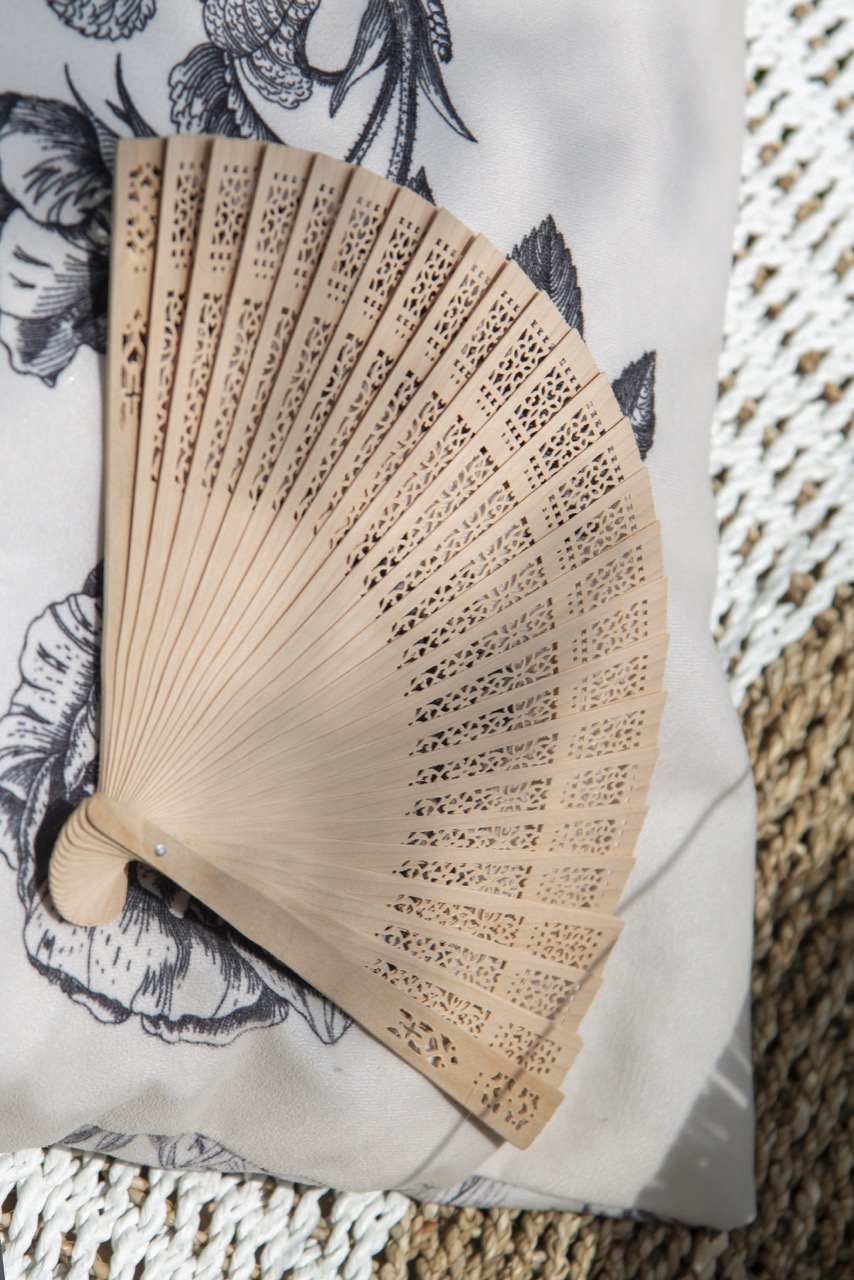 After lunch, how about gifting the guests with the beautiful wooden fans?