by Oxford
When one talks about a French set table, the arrangement of plates, cutlery, and glasses, according to the rules of etiquette of the famous "French service", comes to mind.

Today, our French set table has to do with the Provençal style, typical of the southeastern region of France. Bathed by the Mediterranean, with a mountainous topography, and many lavender plantations, Provence is an inexhaustible source of inspiration. The well-dosed mix of classical elements, with a romantic touch and a country air, certainly helps to explain its success.

With this in mind, we chose an outdoor area to host the lunch, which will be served on porcelain plates with a retro shape and deliciously sugary colors. Treats such as macarons - typically French sweets made of meringue and almond flour - and croissants, will be on the menu and in the decoration. Check out all the details below. And bon appétit!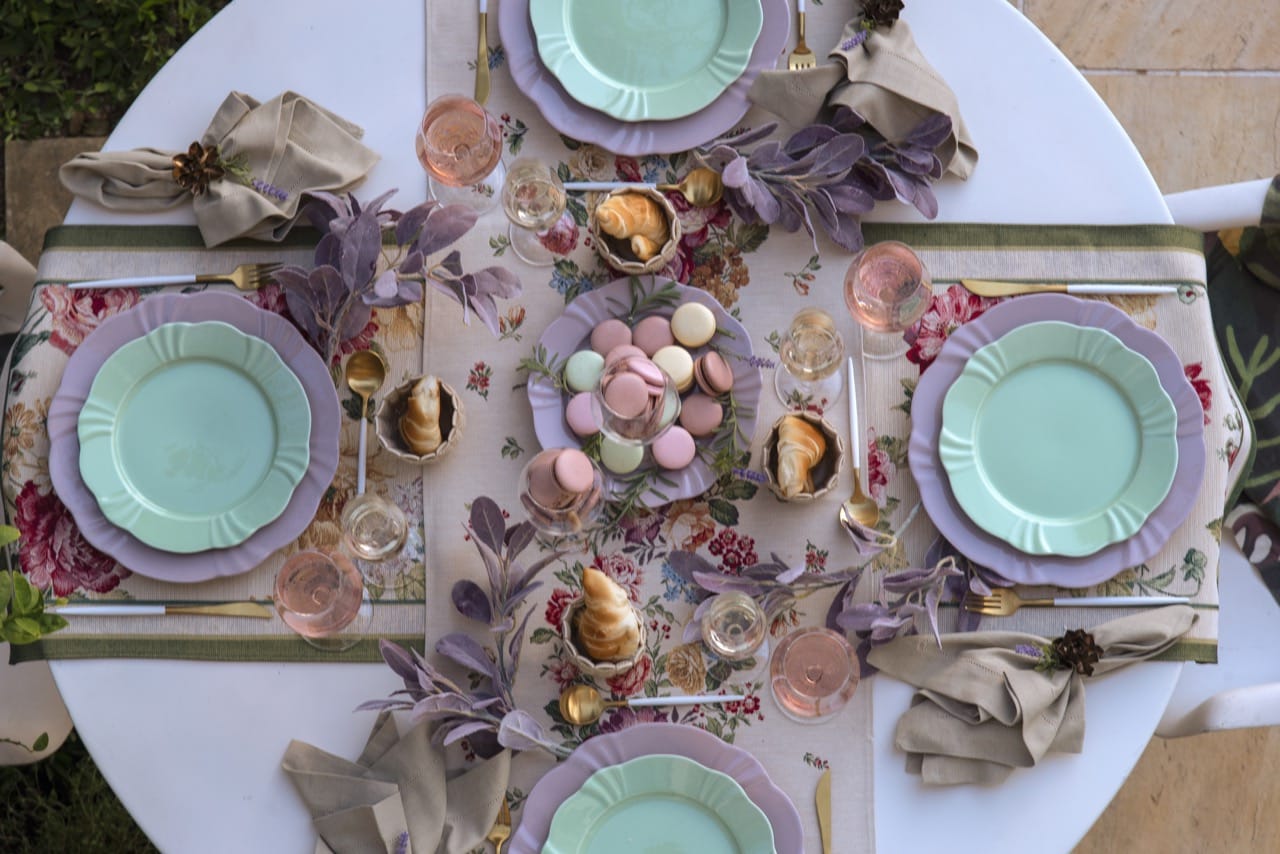 The plates in shades of mint and lavender, from the Soleil Valley and Soleil Fable lines, from Oxford, have one foot in tradition and the other in modernity.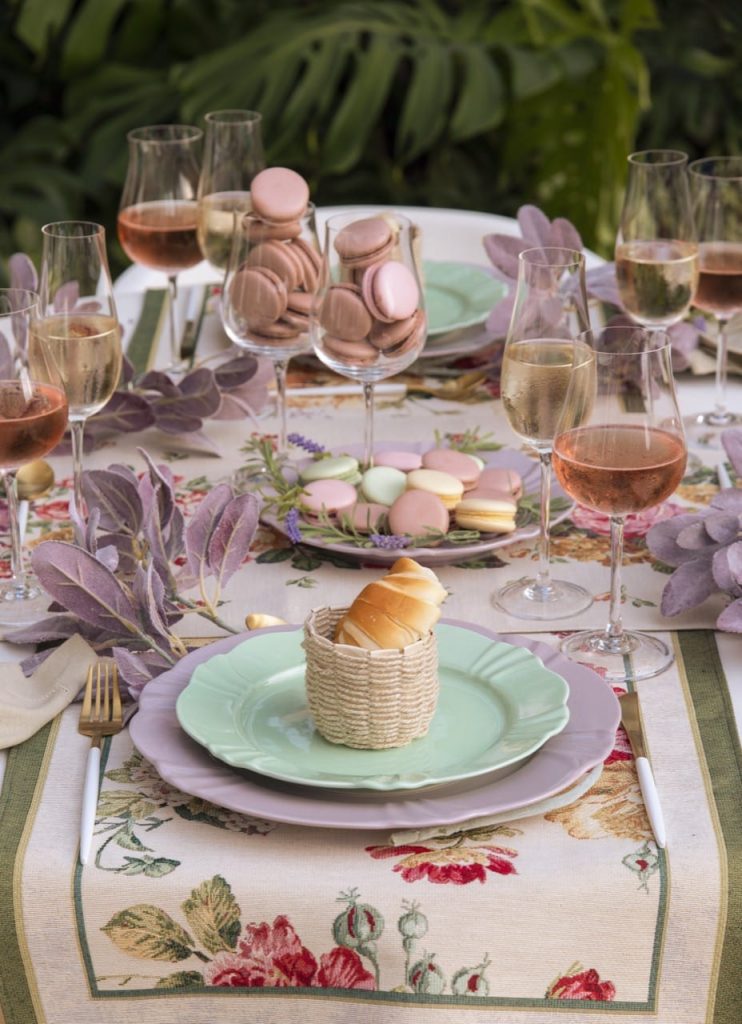 The center of the table looks beautiful and appetizing with macaroons of various colors and flavors. They were placed inside crystal glasses from the Classic Crystal Handmade line, by Oxford, to give height. They also appear on a plate garnished with lavender flowers.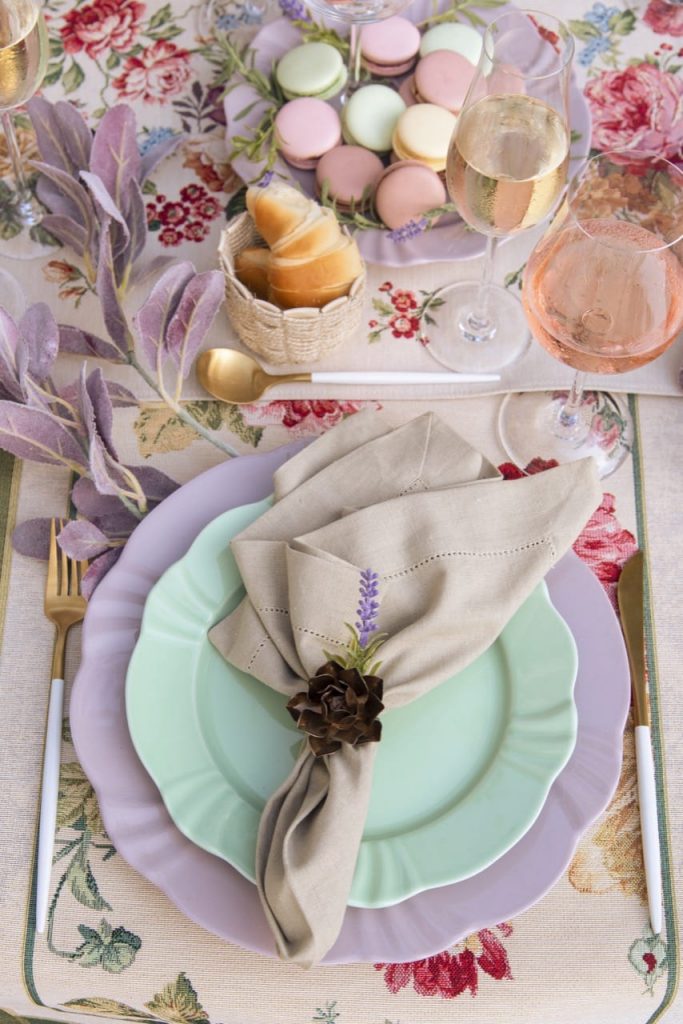 The linen napkins also have lavender bouquets, along with napkin rings in the shape of a flower. The cutlery, with elongated shapes, in gold and white, are from the Catarina line, by Oxford. Notice that on the table there are some permanent branches in lilac.
French charm lives in the details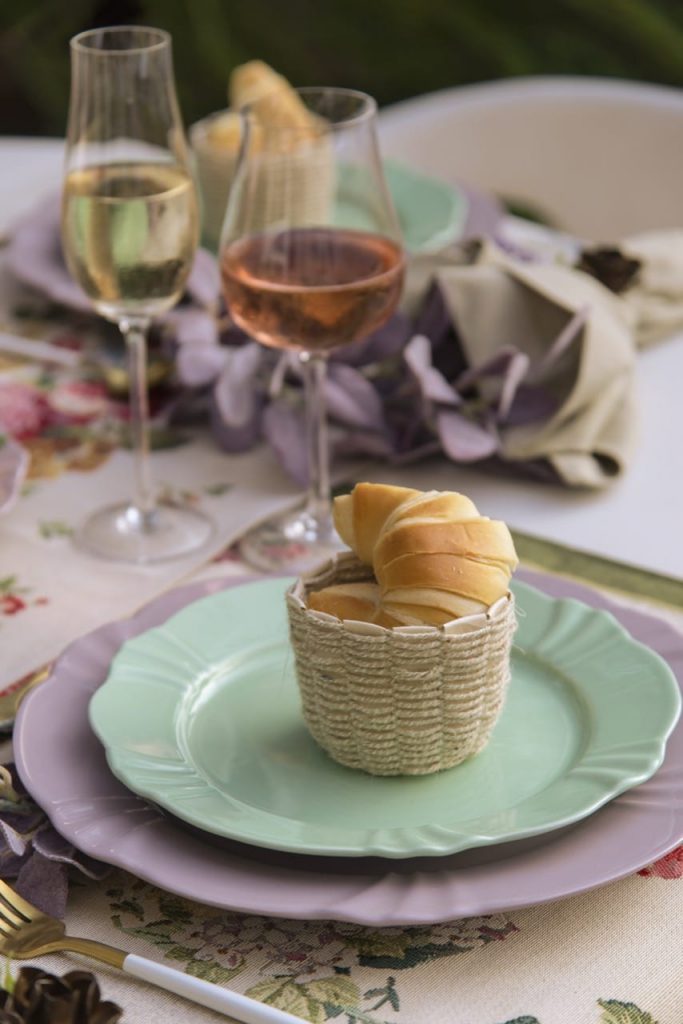 There's no shortage of croissants on the French set table, is there? Each roll goes into a small basket like this one, which you can make at home using disposable cups and string.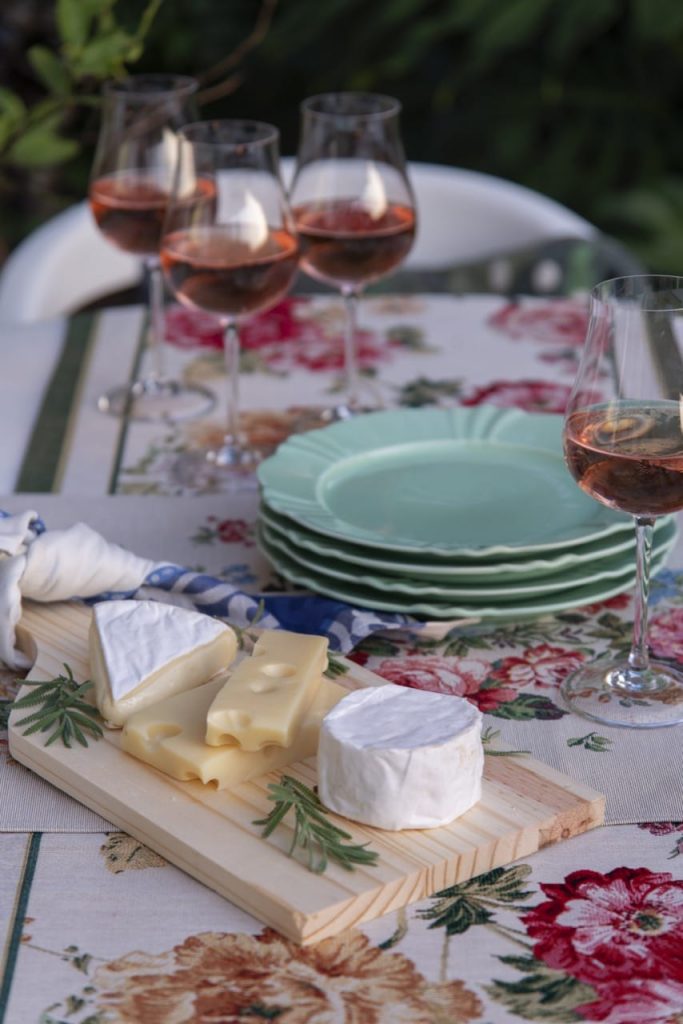 At the end of the meal, do as the French do, serve portions of various cheeses. Always use wooden, marble, or slate boards, because metal ones can interfere with the taste of this food. To add a special touch, tie a cloth around the end of the board.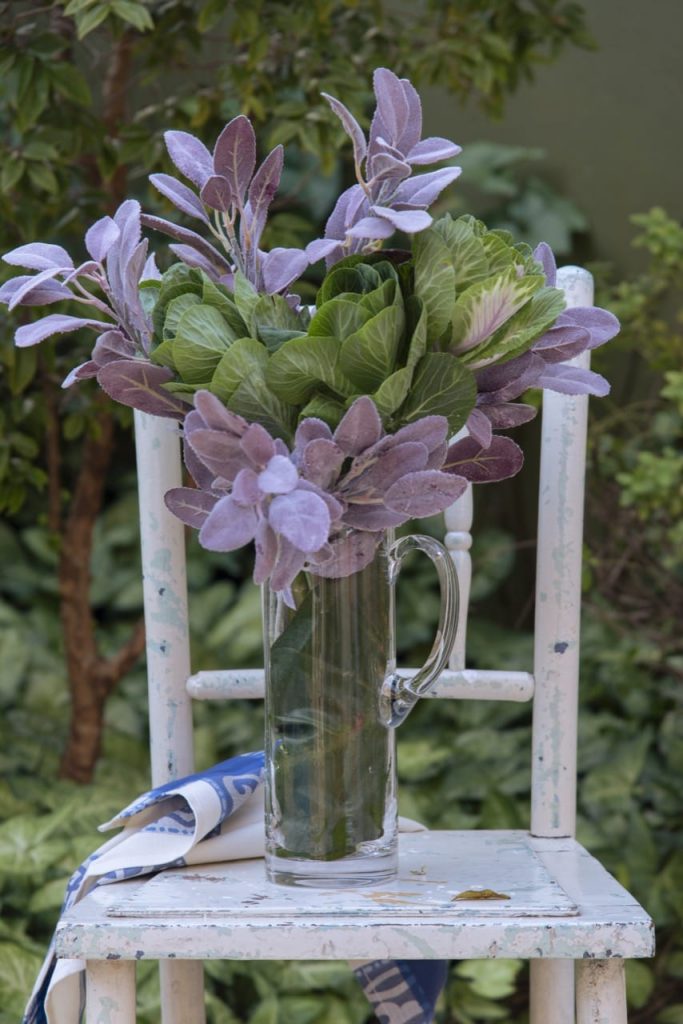 Who said that a vase is only good for serving drinks? Here, it receives an arrangement made with artificial branches from Brilliance Flowers and natural miniature twigs. To give it a beautiful finish, just put large leaves inside the vase.