To celebrate Christmas and awaken in the family the true meaning of this date, nothing better than setting a very special table! This is how Oxford described its inspiration for two beautiful Christmas tables, using Christmas tableware. Check out the details of the production and the Jolly and Merry ceramics.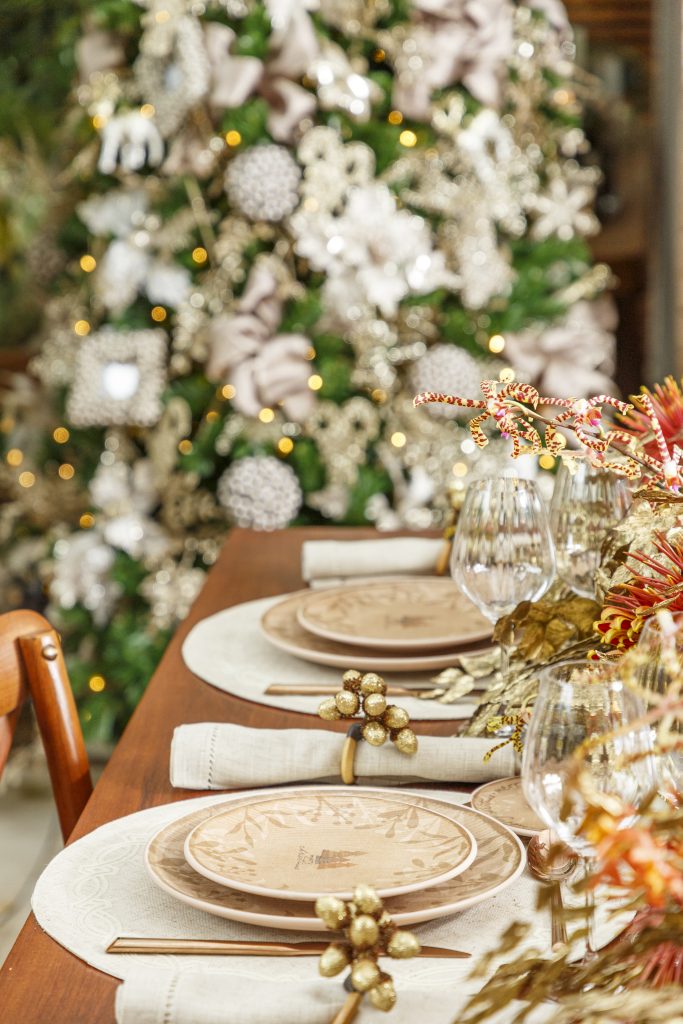 Here we use shallow and dessert plates in Merry decoration.
The secret of the perfect table is in the details
We like it when the Christmas tradition is represented in details and elements of the decoration. In accessories and items that are functional and help us welcome and inspire our guests. It was in this spirit that we set up our Christmas tables with the Jolly and Merry decorations, recently launched by Oxford.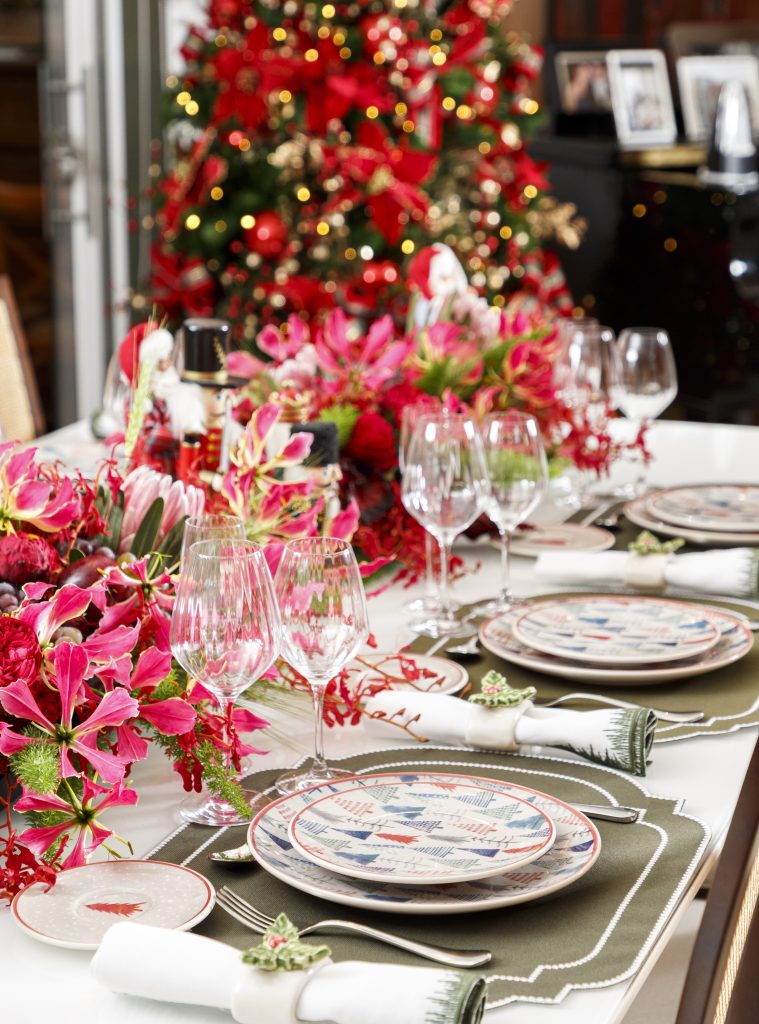 It has sets of shallow, deep and dessert plates, as well as the novelty, the dessert set with cake plate and dessert plates, and the snack set with bowl and mug to complete the collection.
Adornments that complete the production
To compose this table, we used clear glasses and silver cutlery from Oxford. Proteas, renantheras, gloriosa, wheat, garden roses, celosias, with touches of grapes and plum, brought freshness to the table. Nutcrackers and Santa Clauses further complemented the very special and magical spirit of Christmas.
With Christmas fir trees in different illustrations and sizes, the Jolly Collection is, without a doubt, the perfect choice for those who want to set a thematic and creative table, with a modern touch represented by the blue color of the fir trees and the decorative polka dots on some of the plate models.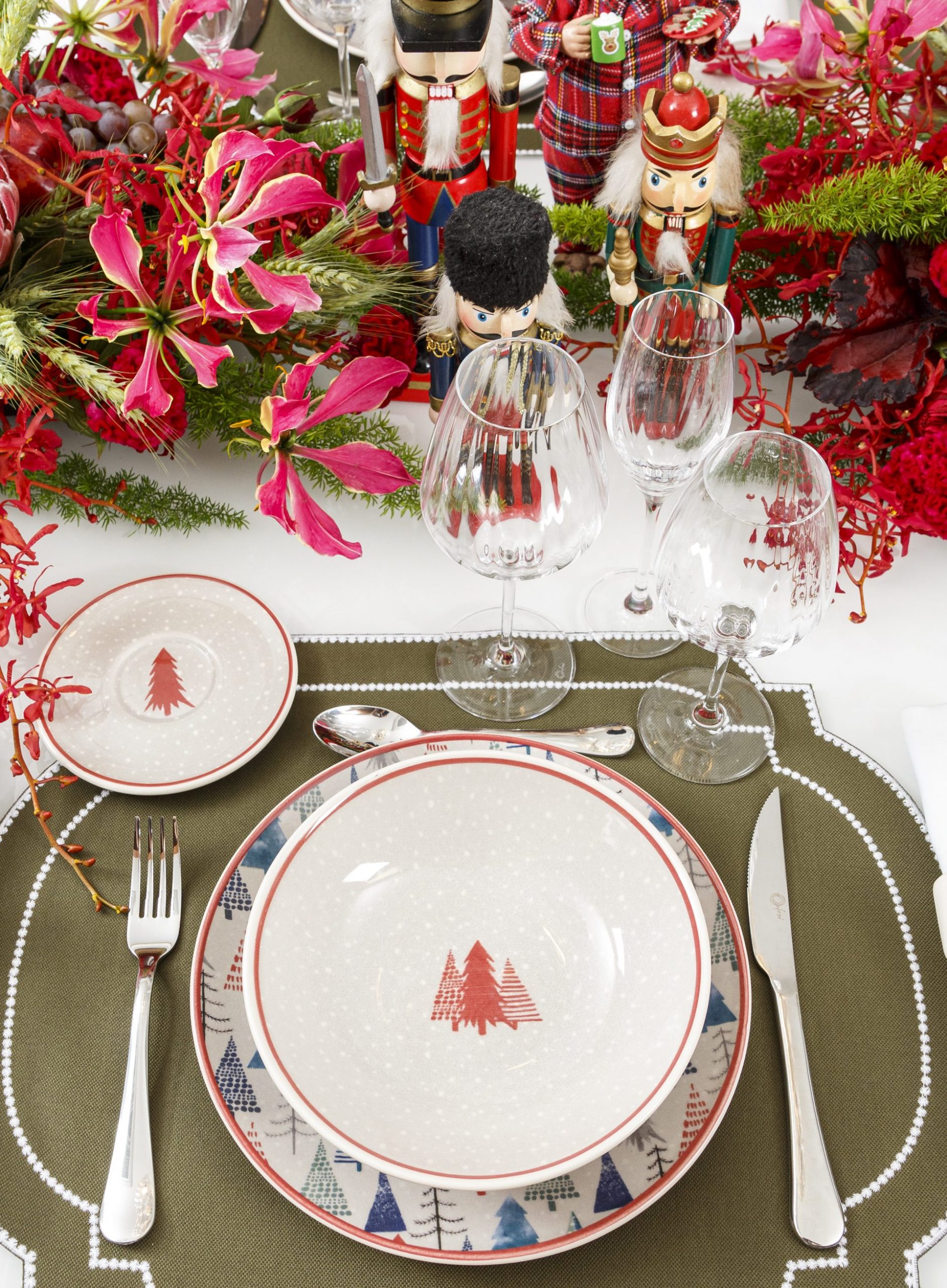 Themed ceramic tableware is the perfect option to gather family and friends around the table and celebrate Christmas.
Certainly, Christmas is a special date. We hope you have enjoyed this and will be inspired to set a beautiful Christmas table!