Fernanda Beier
The first meal of the day deserves a special set table, don't you agree? Breakfast is a great opportunity to explore china and tableware to set a creative and welcoming table. That way, the day will start even better.

Certainly, exploring new places in your home to serve breakfast is also a great way to use creativity in setting the table. A new setting inspires you to start the day with new ideas in mind.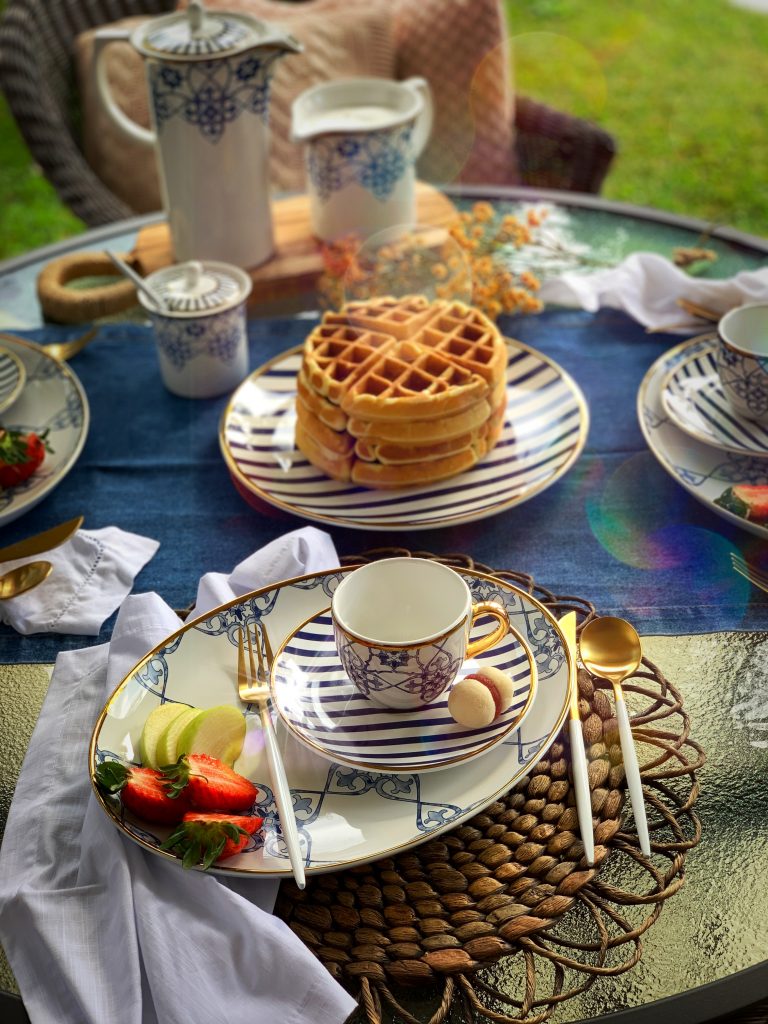 The ideal space for a breakfast table
The garden was the place chosen by Chef Elisângela Wagner to set up her breakfast table. The green lawn and the glass table form a beautiful combination and gain a special touch with the blue of the Lusitana porcelain from Oxford.

The balcony, living room, or even the home garden are incredible settings for a breakfast table. As we've already shown here, another surprising possibility is to use the coffee table in the living room to serve coffee.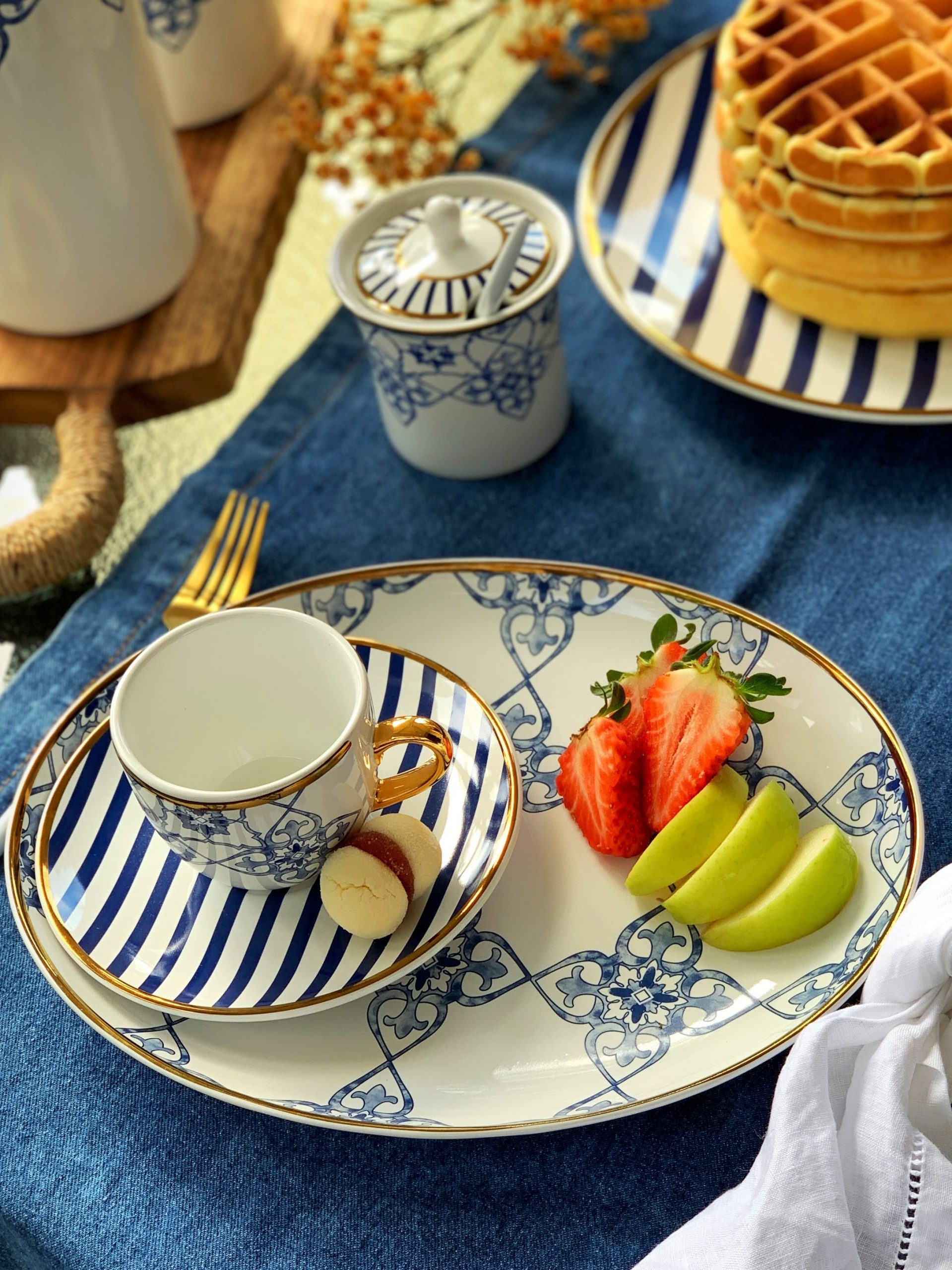 The platters offer more space to serve fruits and candies.
Be creative when serving!
In this production we replaced the dessert plates by Coup Lusitana platters. Definitely, a change that does not go unnoticed and gives a special touch to the breakfast table.

For sure, another super special touch of a creative breakfast table is to vary the food. Explore the possibilities and add waffles, different cookies, and seasonal fruits as side dishes. This will make it easy to delight your guests.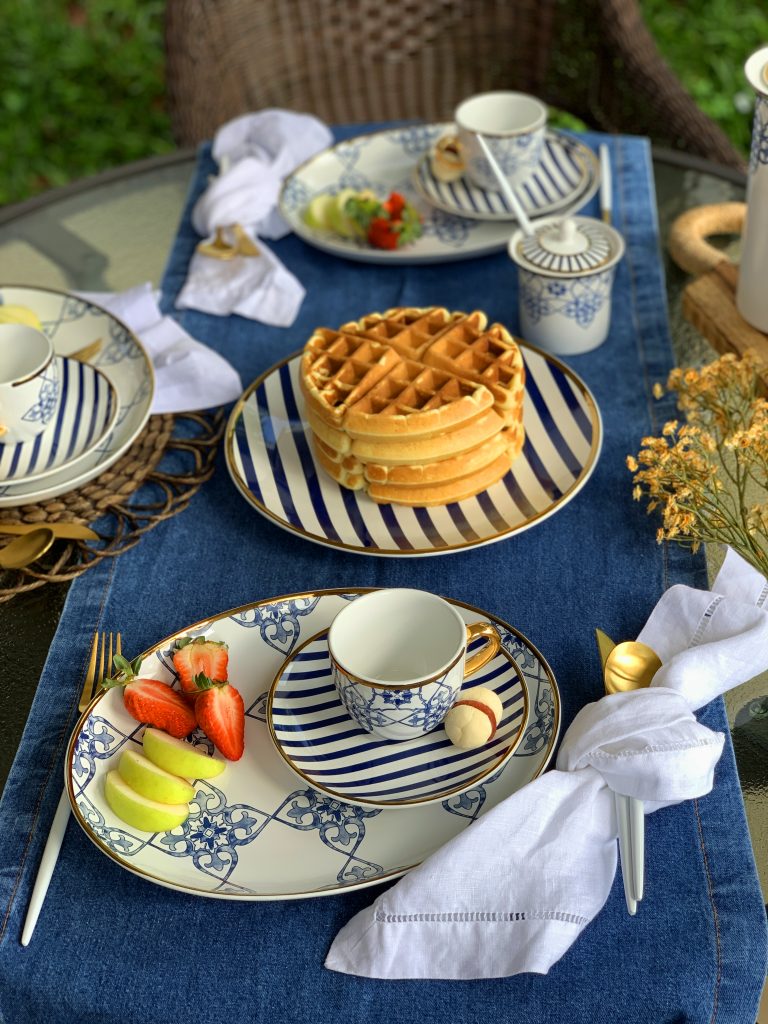 The Lusitanian decoration, also embellishes platters, sugar bowl, milk jug and teapot.
Here we have folded the napkin into a knot, so that the spoon and knife can be placed together. This folding is very easy to do. It is certainly a favorite of the mesmerists.

Inspired to set up a table like this at home too?