The time has come to meet special people again and to celebrate important dates with those we love. On this Mother's Day one thing is certain: sharing a meal prepared with love around a table set with care has never been so expected. Colors, plants, and a lot of creativity give the name to this charming production.

Let's check every detail of this beautiful Mother's Day set table that looks like a picnic at home?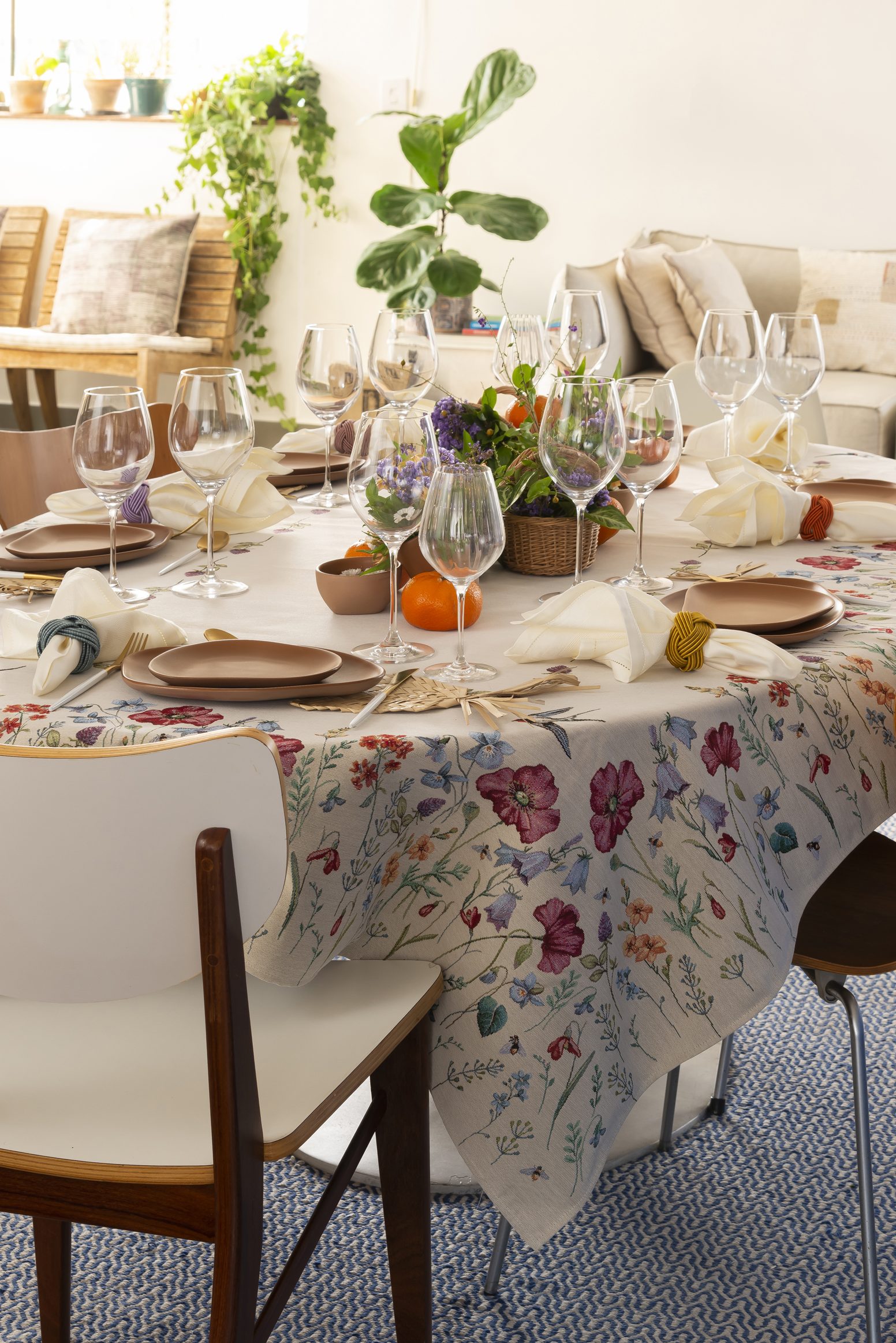 A cozy atmosphere and a table full of details will make all the difference in your Mother's Day celebration.
The choice of Mother's Day tableware

How about going outside the obvious on your Mother's Day table? Increasingly popular, handmade ceramic dishes in organic shapes are a great choice to bring a casual yet elegant look to the table.

The Oxford Lab line has all these characteristics and each item of the collection is unique. In this production we opted for the Marte P and M plates in Caramel color. This discreet shade of terracotta is very versatile and allows various combinations. The organic format of the plates also facilitates the association with other pieces.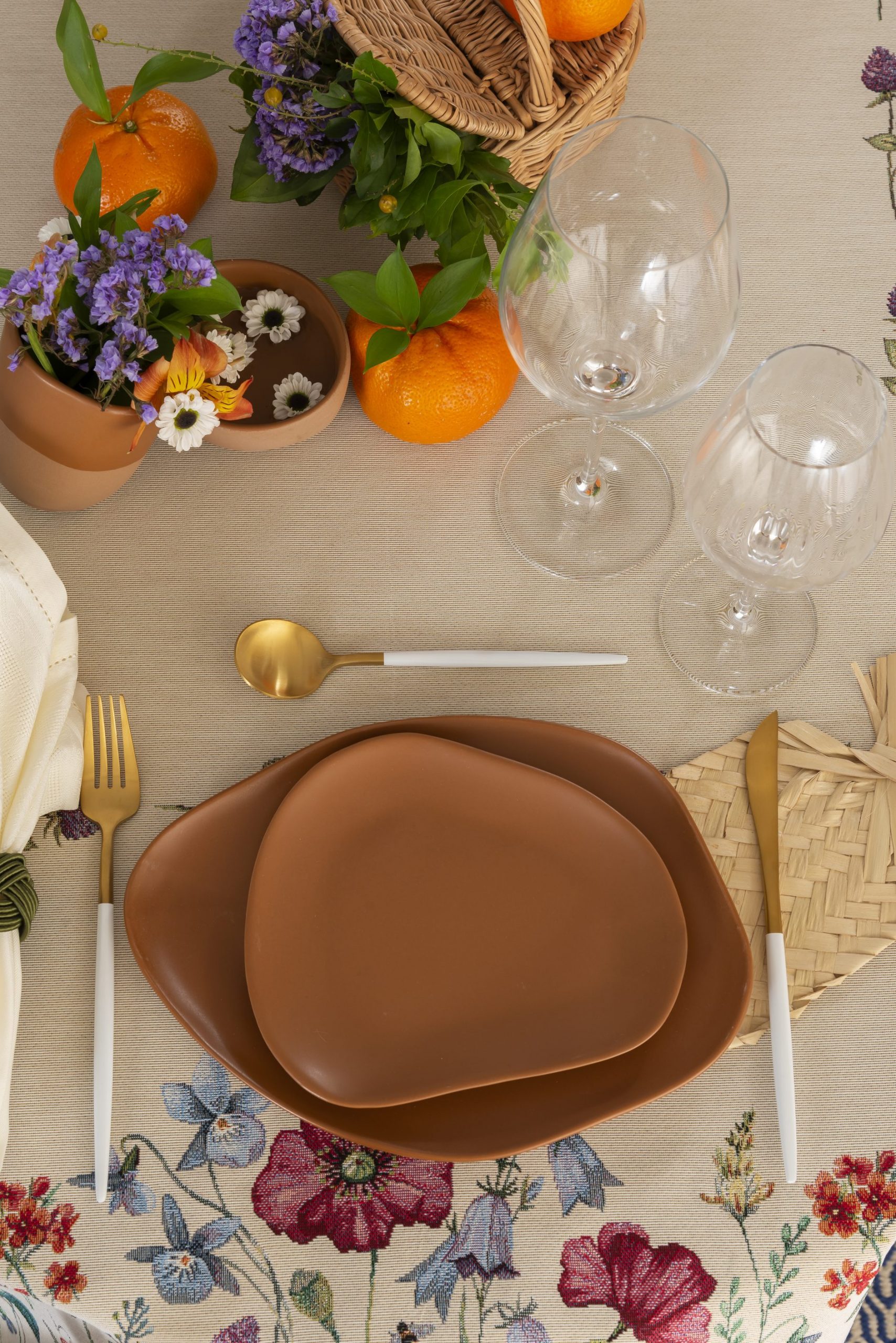 Discreet cutlery from Catarina's cutlery set and a knife holder made from a straw duster give each place setting a special touch.
The centerpiece

One of the great stars of any set table is certainly the centerpiece. It's where we can dare to bring a theme to the table. In this case, we brought the picnic theme indoors. The delicacy of the flowers, the tangerine color, and the mini baskets refer to this outdoor moment.

Along the entire length of the center of the table, we positioned the mini baskets, Terra cups that serve as vases for field flowers and Moon bowls with flowers floating in water for a subtle touch that recalls a lake with flowers.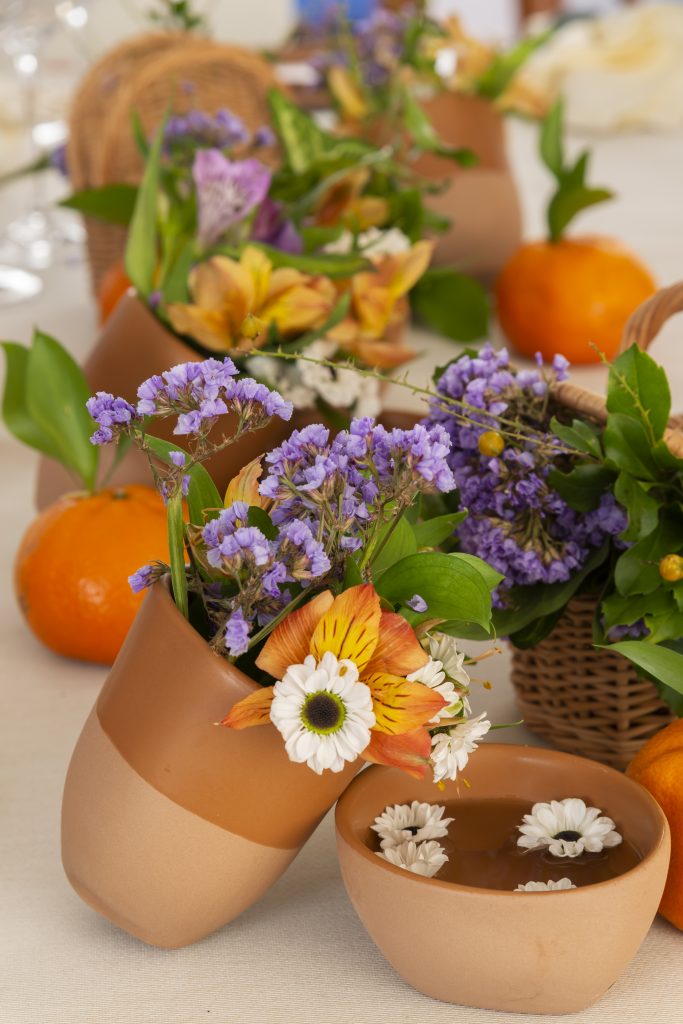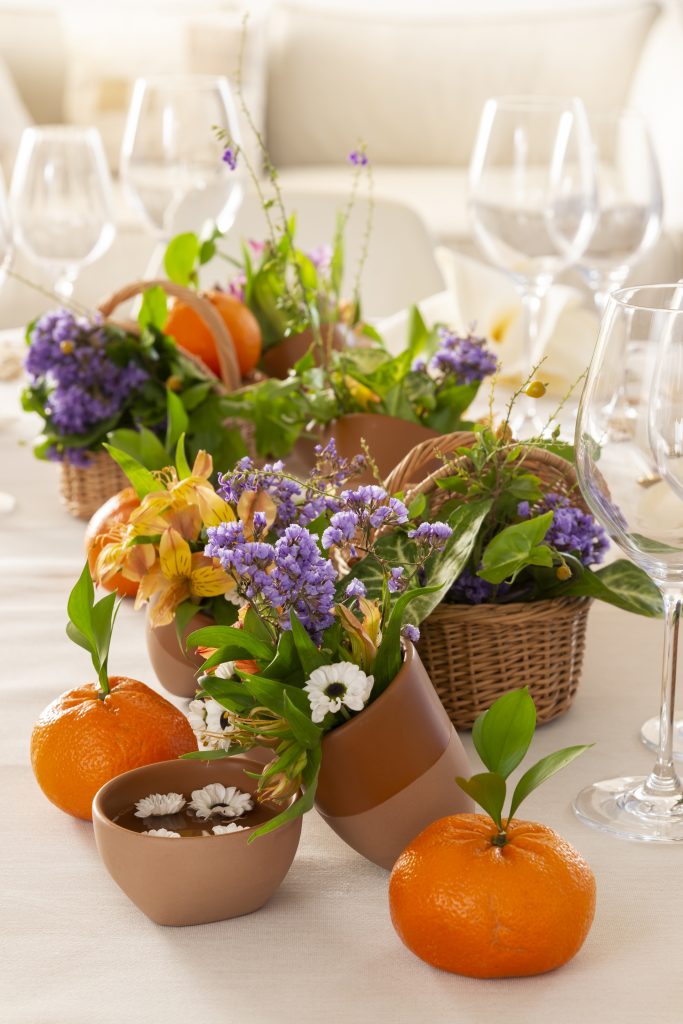 The tangerine comes to life with a branch of ruscus sticking out of its core. This trick makes it look as if the fruit has just been picked from the tree.
The final touch is the towel with flowers embroidered all over the border, forming a charming garden around the table. The beige background tone allows you to dare and abuse of colors. Of course, the off-white cutlery and napkins balance the combinations and the colored napkin holders bring the tone of the embroidery to each place of the table.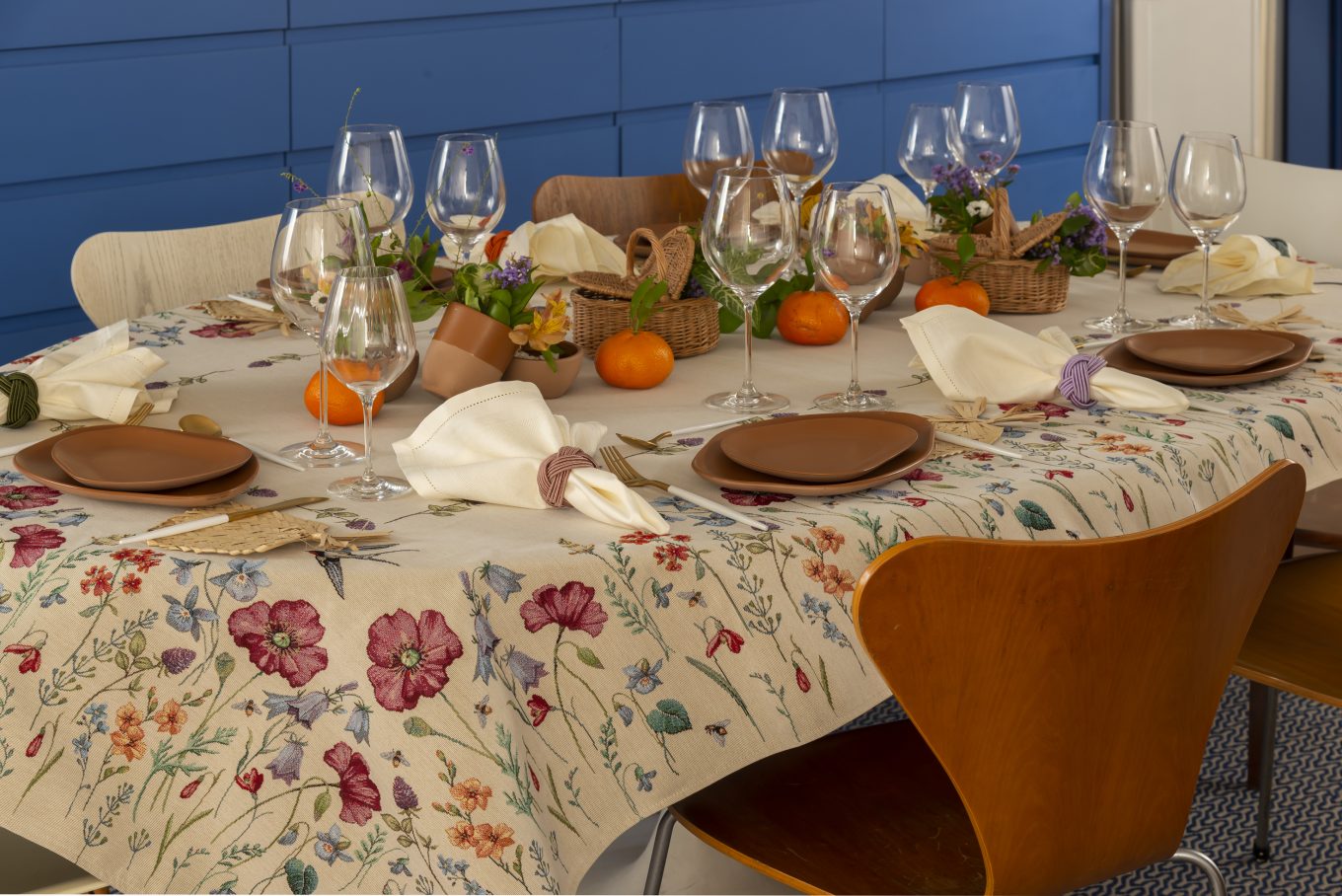 As we have shown here, we love to use everyday items on the table! What if that glass of water from your kitchen turned into a beautiful decorative vase?

Now, if your mom's style is more classic and delicate, how about setting a table in soft tones with square-shaped plates from the Quartier collection?